ICONS
12 THE MUMMY / THE MUMMY RETURNS
(REQUESTED BY
madd_asa_hatter)
10 SMALLVILLE
(REQUESTED BY
autumnrae89)
GRAPHICS
3 MUMMY HEADERS/BANNERS
3 SMALLVILLE HEADERS/BANNERS



ICONS

| | | | |
| --- | --- | --- | --- |
| 1 | 2 | 3 | 4 |
| | | | |
| 5 | 6 | 7 | 8 |
| | | | |
| 9 | 10 | 11 | 12 |
| | | | |




745px × 563px | 522px × 395px | 366px × 277px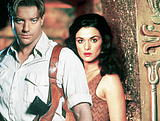 | | | | |
| --- | --- | --- | --- |
| 1 | 2 | 3 | 4 |
| | | | |
| 5 | 6 | 7 | 8 |
| | | | |
| 9 | 10 | -- | -- |
| | | NO ICON | NO ICON |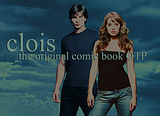 MAKER'S COMMENTS:
1. Yay: The Mummy!
2. Clois should be the only pairing on Smallville. Lana can kiss mein ass.

TERMS OF USAGE:
1 Please comment if you're taking any.
2 PLEASE CREDIT!
3 DO NOT REPOST my icons someplace else as your own.
4 YOU MAY EDIT. Feel free, but credit me for the bases, please! :)
5 RESOURCES:
hires_hotties, flight-tomrrow.net & erica-durance.org. Please don't ask me 'WHERE'D U GER UR PIX!?' That question is answered right here! :)



HOW TO CREDIT
ENTER THE FOLLOWING IN THE
COMMENT BOX ON YOUR USERPIC PAGE.

OR




THANKS FOR STOPPING BY!
please join

citadel_icons!